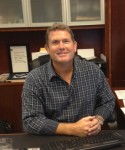 Brooks Speake
-
Owner
- (Direct: (951) 547-6789)
Brooks started in 1993 at Downey Community Hospital Insurance Services; he sold insurance policies for businesses and individual consumers. Those coverages included medical, dental, vision, & life. He left Downey Community Hospital Insurance Services in 1995 and opened up Empire Benefits with an associate, departed ways in 1998, and started Speake Insurance Services, Inc. Services which included all lines of insurance coverage and TPA services.
He joined forces with Caruso Insurance Services to create One Total Insurance Solution, Inc, in which his responsibilities include the overseeing of the benefits division and day-to-day operations.
Brooks is part of several broker advisory committees and is involved in a number of non-profit organizations. He's hard working and dedicated to the success of the clients ONE represent, he believes in treating people how he wishes to be treated: with respect and professionalism. Brooks is always excited to have the opportunity to work with new clients every day.